DESIGNING FOR HEALTH: AN EXHIBITION
Exhibition
Environmental

In the new age of "drive to qualify" and urban sprawl, the growing population spends more time commuting and less time focusing on fundamental needs for human well-being.

Designing for Health: City Planning for Human Need is an exhibition examining the increasing issue of determining whether city planning should first accommodate infastructure for transportation or public space for human interaction. The aim of this exhibition is to inform and help viewers understand the importance of how a person's health is affected by the urban environments being built around us.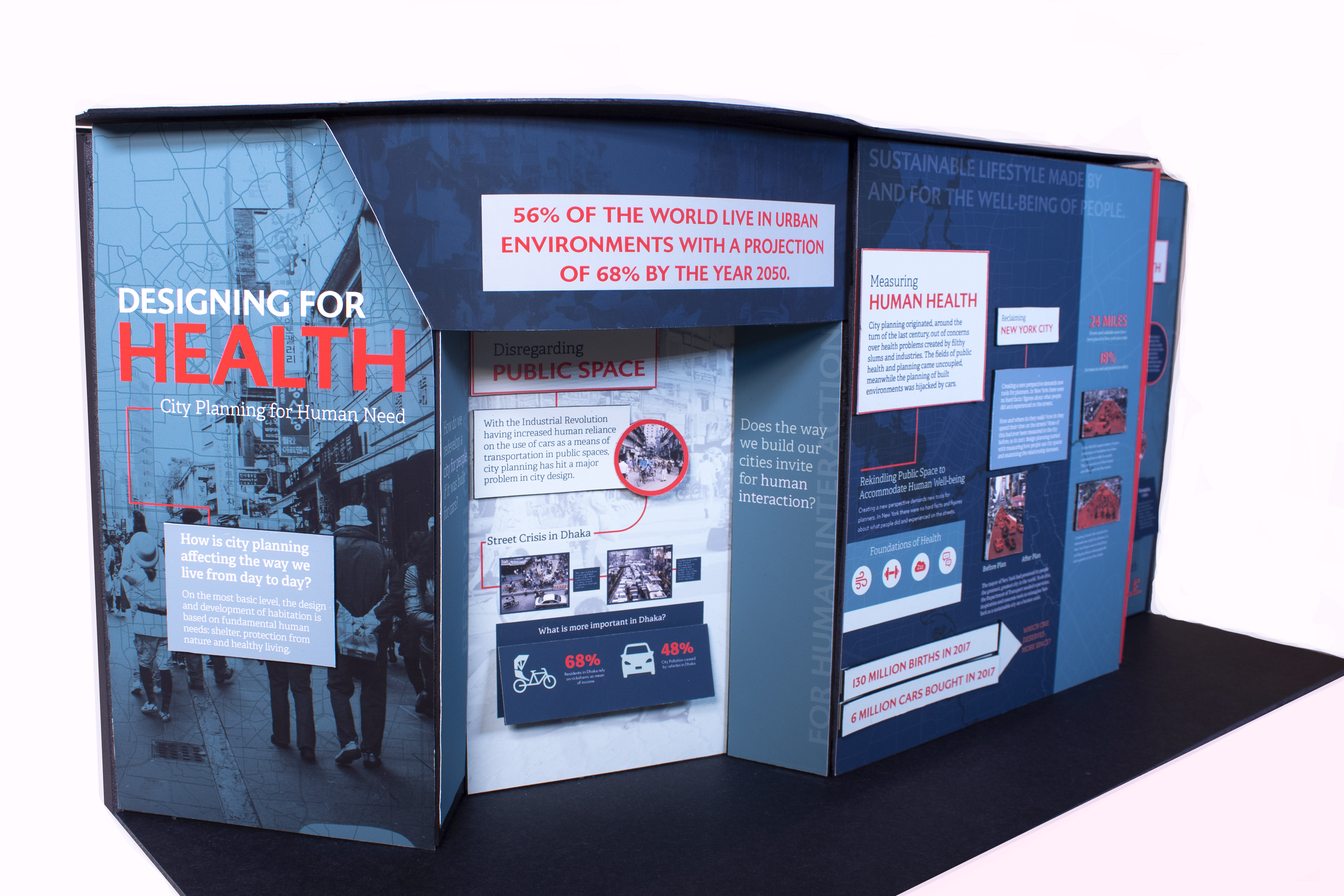 At Capacity: Causes and Effects of Overpopulation
As an exhibition wall a part of a greater exhibit, the introduction wall will introduce the issue humans are dealing with everyday. The floorplan displays other walls and topics, in which 'Designing for Health' is a piece of.